---
Sydney Heath & Son is committed to protecting your privacy. This Privacy Policy explains how we use the information which we may collect through the Sydney Heath & Son website ( "www.sydney-heath.com" ). References in this Privacy Policy to "we"/ "us" shall be deemed to be references to Sydney Heath & Son.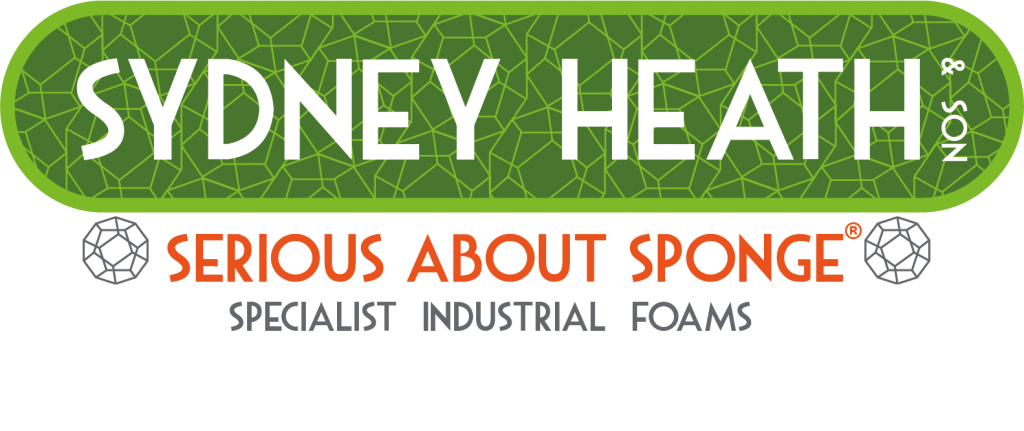 Our website address is: https://www.sydney-heath.co.uk
Privacy
Introduction
1.1 If you have any queries in relation to our Privacy Policy, please contact us at sales@sydney-heath.com.
1.2 We process personal data in accordance with the Data Protection Act 1998.
1.3 Where the website contains links to other websites we are not responsible for their privacy practices. This privacy statement applies solely to this website.
1.4 If you are not happy with our Privacy Policy we ask that you stop using the website.
1.5 By submitting information to us via our Contact form (or any other enquiry form), or using our website you consent to the collection and use of your personal information in the manner set out in this Privacy Statement.
Personal Information
2.1 It may be necessary for us to collect your personal information. The types of information collected will vary depending on your use of the website, as described below.
2.2 To contact us you are required to give your contact information (name, email address and phone number). This will trigger an email to us to contact you in relation to your enquiry by your required method.
2.3 Information you send us for the purpose of your enquiry could be prospective work. This information will be treated by us with the greatest care and for that purpose only.
Use of Information
3.1 Personal information will only be used for the purpose for which you have provided; to communicate with you about work, your use of our website and/or changes to the website.
3.2 In order to provide the services we keep a record of all correspondence to help us keep track of the enquiries we receive, to comply with the law.
3.3 If this business is sold or integrated with another business, your details may be disclosed to our advisors and any prospective purchasers and their advisors and will be passed on to the new owners of the business to use in the same way as set out in this Privacy Statement.
3.4 We will never pass your personal information to anyone else without your consent.
3.5 If your personal information changes or if you no longer wish to receive communication or emails from us, please let us know and we will correct, update or remove your details. This can be done by emailing us at sales@sydney-heath.com.
Security
4.1 Sydney Heath & Son follow strict security procedures in the storage and disclosure of information which you may give to us, to prevent unauthorised access. However, the Internet is not a secure environment and we cannot guarantee the security of any information.
---
Cookies
The use of cookies
This site uses cookies – small text files that are placed on your machine to help the site provide a better user experience. In general, cookies are used to retain user preferences, store information for things like forms, and provide anonymised tracking data to third party applications like Google Analytics – as a rule, cookies will make your browsing experience better.
Our Cookies
We use the following cookies to improve the services we provide:
| Cookie | Type | Duration | Description |
| --- | --- | --- | --- |
| GDPR necessary cookie checkbox | Persistent | 1 Hour | This cookie stores either a 'Yes' or 'No' value, to track if you have already clicked to accept cookies on our website - this means that our website will remember your preference for a year and do not have to accept or reject cookies every time you visit the site. This cookie does not store any personal data. |
| GDPR non-necessary cookie checkbox | Persistent | 1 Year | This cookie stores either a 'Yes' or 'No' value, to track if you have already clicked to accept non-necessary cookies on our website - this means that our website will remember your preference for a year and do not have to accept or reject cookies every time you visit the site. This cookie does not store any personal data. |
| Google Analytics _ga | Persistent | 2 Years | This is a Google Analytics cookie, which collects data about site traffic, to help us to understand more about who uses our site and to generally analyse traffic. Specifically, this cookie is used to distinguish users - no personal information is collected. |
| Google Analytics _gat | Persistent | 1 Minute | This is a Google Analytics cookie, which collects data about site traffic, to help us to understand more about who uses our site and to generally analyse traffic. |
| Google Analytics _gid | Persistent | 24 Hours | This is a Google Analytics cookie, which collects data about site traffic, to help us to understand more about who uses our site and to generally analyse traffic. Specifically, this cookie is used to distinguish users. |
| Google Analytics 1P_JAR | third party | 1 Week | This cookie is used to collect information about how visitors use our Site. We use the information to compile reports and to help us improve the Site. The cookies collect information anonymously, including the number of visitors, where visitors have come to the Site from and the pages they visited. ,You can read the full Google Analytics privacy policy at: https://www.google.com/policies/privacy/. |
| Google Analytics DV | third party | 10 Minutes | This cookie is used to collect information about how visitors use our Site. We use the information to compile reports and to help us improve the Site. The cookies collect information anonymously, including the number of visitors, where visitors have come to the Site from and the pages they visited. ,You can read the full Google Analytics privacy policy at: https://www.google.com/policies/privacy/. |
| Google Analytics NID | third party | 6 Months | This cookie is used to collect information about how visitors use our Site. We use the information to compile reports and to help us improve the Site. The cookies collect information anonymously, including the number of visitors, where visitors have come to the Site from and the pages they visited. ,You can read the full Google Analytics privacy policy at: https://www.google.com/policies/privacy/. |
| Interactive Image PHPSESSID | Session | Session | This cookie helps to display the interactive map used on the worldwide agents page. It will expire as soon as the page session ends - when you close the browser or simply move onto a different page. |
| Jivochat close time | Persistent | 1 Hour | This cookie stores a timestamp containing the time that you closed our live chat window. This is used for analytics purposes in order to improve our service, so that we can see how long you spend using our live chat function. This cookie will update itself on every use of the chat function. |
| Jivochat Entry source | Persistent | 1 Hour | This cookie is used for analytics purposes, to help us understand how our customers are finding our site. It stores the method of your entry - be that via web browser, link from another site or directly via typing our web address. |
| Jivochat First Visit | Persistent | 1 Hour | This cookie stores a timestamp containing the time that first you opened our website. This is used for analytics purposes in order to improve our service, so that we can see how long you have spent on our site. This helps us see if you might need help, potentially prompting us to reach out to you via our live chat feature. |
| Jivochat visit count | third party | 1 Year | Counts the number of times you have visited our site - used for analytics purposes and to aid new customers who visit the site. |
| Viewed Cookie Policy | Persistent | 1 Year | This cookie stores a 'yes' or 'no' value depending on whether or not you have viewed our cookie and privacy policy. This cookie stores no personal data |
| WordPress test cookie | Session | Session | This cookie tests to see if cookies are enabled on your browser, in order to improve your experience of using our site and enable it to be used in the way it was intended. This cookie will expire as soon as your browser session with our site has ended. |
| Your SHS login: wp-postpass_ | Persistent | 10 days | This cookie tracks your session if you have logged into the Your SHS page or any of its sub-pages and keeps you logged in throughout your browser session. |
More Information:
We use a plug-in to provide our cookie consent banner- this uses necessary cookies that store 'yes' or 'no' values depending on your cookie preferences. As these cookies do not store any personal data they are compliant with current data privacy legislation. For more information, visit https://www.cookielawinfo.com.
For more information on Jivochat – our live chat area, visit https://www.jivochat.com/cookies
Can I Change My Mind?
Of course! -should you decide to change your preferences later through your browsing session, you can click on the "Cookie Policy" tab at the bottom of your screen, or use the buttons at the bottom of this page. This will display the consent notice again – enabling you to change your preferences or withdraw your consent entirely.
In addition to this, different browsers provide different methods to block and delete cookies used by websites. You can change the settings of your browser to block/delete the cookies. To find out more on how to manage and delete cookies, visit wikipedia.org or www.allaboutcookies.org.
Analytics
Sydney Heath & Son uses Google Analytics to monitor visits to our website. The information generated by the cookie about your use of the website (including your IP address) will be transmitted to and stored by Google on servers in the United States. Google will use this information for the purpose of evaluating your use of the website, compiling reports on website activity for website operators and providing other services relating to website activity and internet usage. Google may also transfer this information to third parties where required to do so by law, or where such third parties process the information on Google's behalf. Google will not associate your IP address with any other data held by Google.
---
Change Your Settings:
Accept
Reject
Cookie settings
---